Meet the Investigators
S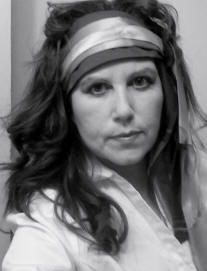 helly Robertson -- Founder/Owner and Lead Investigator of 187 P.I. Appeared on Travel Channel's Portals to Hell. Owner of The Old Paulding Jail.
I am the host of Ghost Talk Radio that broadcasts from The Old Paulding Jail and airs on station www.wbhm-db.com on Friday nights at 8pm eastern. I have been a guest speaker on several radio shows, that include, Fate Magazine Radio, Paranormal Experienced and Haunted Voices. I have been a guest speaker for the Paulding Historical Society at the Paulding Museum. I hold certificates for Forensic Science, Astronomy, Palmistry, Criminology and Profiling and I am a Certified Ghost Hunter, for which I studied under the amazing Patti Starr. I am a member of Ghost Chasers International. I have been nominated for several paranormal awards as has 187 P.I. as a group. I operate in part out of The Old Paulding Jail located in Paulding, Ohio.
I was born and raised in Ohio and currently reside in Indiana. I have had many paranormal experiences throughout my lifetime starting as a small child which has made me aware that there are things that are not explainable. I have an open mind and have had a great interest in the paranormal field during the majority of my life. I consider myself an intuitive person and quite frequently I experience claircognizance in regards to people. I have been on and conducted many investigations over past years in many different regions of the United States and have many more investigations planned for the future. Horror movies and documentaries are my favorite movies. I enjoy many different types of music. Hobbies which I enjoy are gardening and designing clothes. There are other hobbies I enjoy but that would make this list a little large.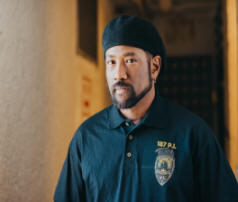 Vincent Robertson -- Owner and Lead investigator for 187 P.I. and Co - Owner of The Old Paulding Jail. Appeared on Travel Channel's Portals to Hell. Vincent holds certifications in Paranormal Investigating. He also serves as an equipment technician.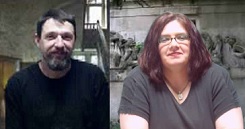 Rob and Ronda Trammell -- Investigators for 187 P.I. They both hold certifications in Paranormal Investigating and Ronda holds an additional certification in Palmistry.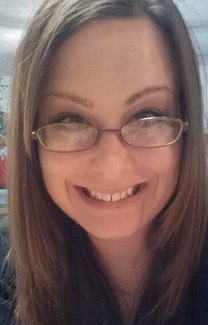 Renay Lippi --Team Member for 187 P.I. Analyzes scientific data for 187 P.I. Studies atomic physics.